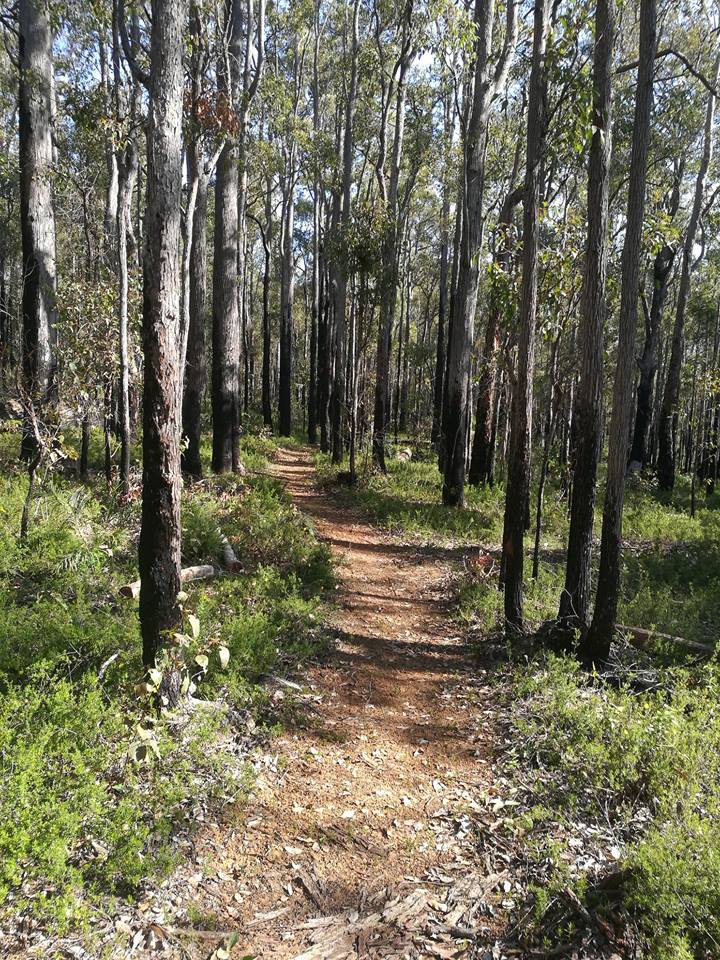 Exciting News for Nature lovers and walkers!
A new walk trail has been opened in Wellington National Park.
The new 20km Wiilman Bilya Trail stretches from Wellington Dam north to the Coalfields Highway, winding through magnificent blackbutt, open jarrah forest and past granite outcrops.
Bushwalkers can expect a full day walk in either direction, with the option to camp overnight at Nyingarn campsite or at Potters Gorge. The Nyingarn campsite is 3km in from the Coalfields Hwy end and is nearly completed with new tent sites being constructed now.
Parking of vehicles can be done at either end of the trail. The Wellington Dam north end, you can find parking at the Kiosk. The Coalfields Hwy end has a gravel car park on the east side of Hamilton Bridge. The track begins on the opposite side of the river to the car park, which will require you to cross the river via the railing along Coalfields Hwy.
Come pick up a map and more information from the Collie Visitor Centre.