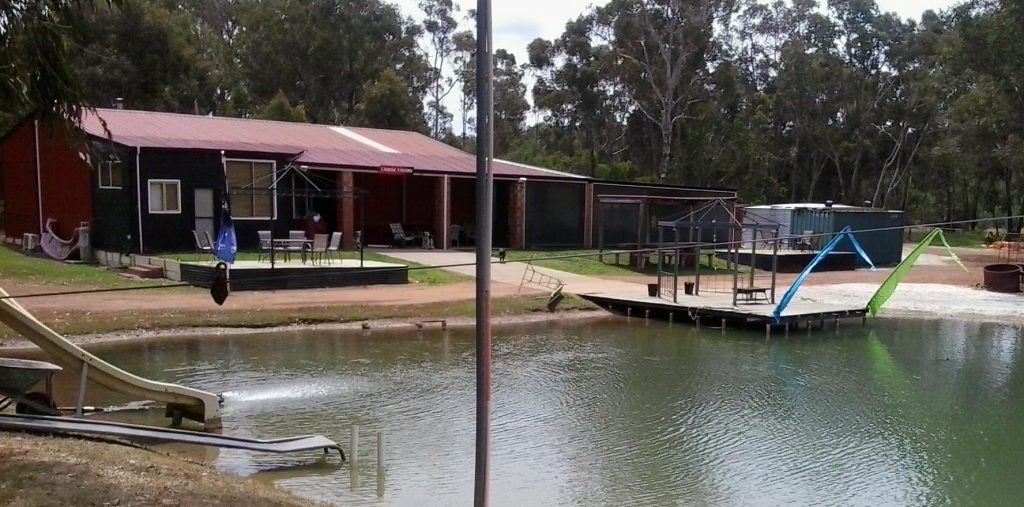 The Yourdamung Road Retreat is set in the Collie rural landscape 20km east of the townsite.
It consists of six rooms with double beds and shared bathroom with access to a kitchen, a dam for swimming, stage and camping areas.
There is also an entertainment and dining area with a large 14-seater dining table, log fire, and pool table as well as an outdoor patio and picnic tables.
The retreat is open to event hire, weddings and holiday stay and have tents for hire if you would prefer to camp or have a large group booked.
The Bibbulmun track is only 4km from the retreat so this may be your little oasis on your long trek hiking the track.
Location
708 Yourdamung Road
Website
http://www.facebook.com/yourdamungroadretreat
Email
russell_tierney@bigpond.com.au
Request a booking
Use the form below to send a request for a booking at this property.
Please note, this will NOT constitute a booking: the property owner will contact you to confirm/discuss your request.