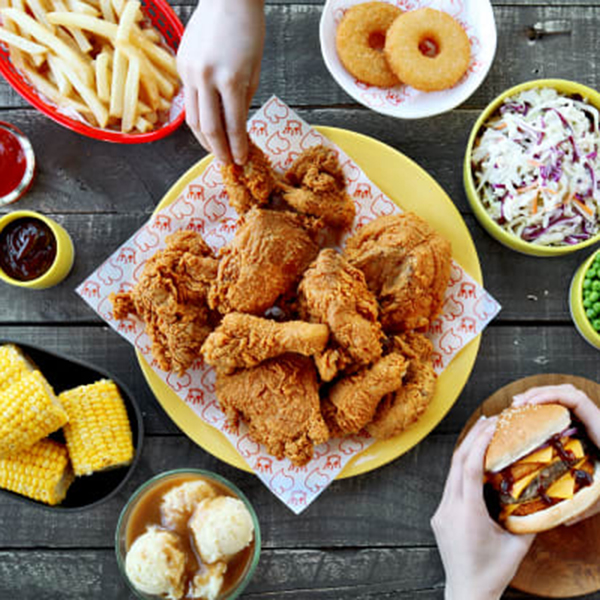 Have You Heard About The Bird?
We're proudly West Australian and have been serving up fun times and fun food since 1976. Our brand started with a simple idea, to bring lovingly hand-seasoned Rotisserie Chicken with a unique blend of Mediterranean spices to West Aussies.
Fast forward and over 40 years later, for the love of food, our menu has expanded to a delectable mix of classics and new favourites. Our legendary, slow-cooked Rotisserie Chicken still remains to be cooked in a proper rotisserie oven (we are one of the only few places that still cook with this technique). We freshly prepare, and hand-bread our deliciously crunchy Crunchified Chicken each day, cooked in WA sourced Canola Oil. Not to mention our moist and juicy Tempta Breast Fillet burgers, WA's favourite Chips, irresistible Hawaiian Pack, Loaded Chips and Roadies on the go!
If you haven't guessed it already, at Chicken Treat, we're all about treating you with tasty and unbutton-your-belt style food.
So our aim is this – surprise and delight our customers through irresistible and innovative food fun.
Opening hours
Daily 10am-8pm
Location
Corner Prinsep & Forrest Streets
Website
http://www.chickentreat.com.au
Phone
08 9734 3888