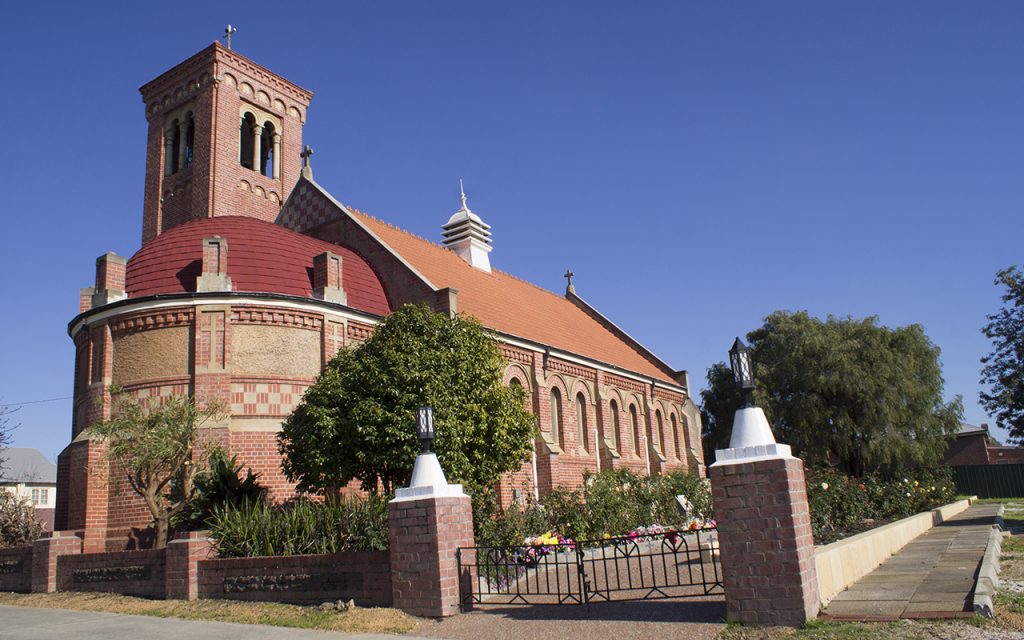 Built in the Norman design of the early Italian churches. The interior of the church includes a beautiful mural by artist Philip Goatcher, extensive use of local jarrah timbers and lovely stained glass windows.
The colourful mural depicts thirty individuals, including the Madonna, religious figures, historians, pastoralists, coalminers and aborigines.
The wooden pipe organ was made and installed in 1965 and is made from Meranti timber, a Malayan wood chosen for its hardness and resonate qualities.
Tours of the Church may be organised through the Collie Visitor Centre.
Opening hours
By appointment through the Collie Visitor Centre or Sunday service from 9am
Location
Corner Venn St and Mungalup Rd
Phone
97342051